Seven Categories of Training

7 Main Areas


1. Striking

2. Grappling

3. Gun, Knife & Stick Disarms

4. Knife & Stick Fighting (Ancient Weapons)

5. Firearms Training

6. Forms

7. Internal Arts (Meditations & Healing)



7 Basic Blocks


1. Low Block

2. High Block

3. Outside Inside Block

4. Inside Outside Block

5. Double Fist Block

6. High Knife Hand Block

7. Low Knife Hand Block



7 Head Butt Areas


1. Forehead

2. Left Side

3. Right Side

4. Left-Back Corner

5. Right-Back Corner

6. Back Center

7. Top of Head



7 Basic Stances
1. Front Stance

2. Cat Stance

3. Horse Stance

4. Fighting Stance

5. Grappling Stance

6. Chicken Stance

7. Fighting Side Stance



7 Basic Footwork Evasions

1. Standing in Place Pivot

2. Step-Pivot -90º

3. Step-Pivot-45º

4. Step-Pivot -0º

5. Rear-Pivot-45º

6. Rear-Pivot -0º

7. Rear-Pivot-90º

7 Basic Throws / Takedowns

1. Single-Leg

2. Double-Leg

3. Shoulder Throws

4. Hip Throws

5. Foot Sweeps

6. Sacrifice

7. Arms / Hand Throws



7 Basic Strangles & Sleepers

1. Rear Naked

2. Triangle

3. Guillotine

4. One-Arm Side Sleeper

5. Collar & Lapel

6. Bare Strangles

7. Scissor



7

Basic Hand Strikes




1. Lunge Punch

2. Reverse Punch

3. Back Fist

4. Palm Heel

5. Knife Hand

6. Hammer Fist

7. Ridge Hand




7 Basic Elbows


1. Forearm Elbow

2. Uppercut Elbow

3. Downward Elbow

4. Rear Elbow Punch

5. Side Elbow Punch

6. Twisting Rear Elbow

7. Lateral Elbow Punch



7 Basic Kicks


1. Front Kick

2. Round Kick

3. Side Kick

4. Back Kick

5. Knee Kick

6. Front Stomp Kick

7. Thai Roundhouse Kick



7 Basic Footwork Maneuvers

1. Single-Step Forward

2. Single –Step Backward

3. Shuffle-Step Forward

4. Shuffle-Step Backward

5. Shuffle-Step Right

6. Shuffle-Step Left

7. Side-to-Side Shuffle

7 Basic Ground Grappling Positions
1. Guard

2. Mount

3. Knee on Chest

4. Cross Body

5. Scarf Hold

6. North-South

7. All-Fours / Turtle



7 Areas of Joint Manipulations

1. Finger

2. Wrist

3. Elbow

4. Shoulder

5. Neck

6. Ankle

7. Knee & Hip


Private or Group Lessons
In order to study the A.C.T.S. system you do not have to participate in all of the 7 categories. Both Private and Group Lessons are available in each of the 7 categories. If you do not wish to obtain official martial arts rank, you can focus on proficiency through regular training in self-defense only or through the internal arts of meditation.

Krav Maga
Krav Maga is an Israeli self-defense system that specializes in reality-based self-defense scenarios. In particular, it is highly-specialized and proficient in firearm disarms of handguns and rifles. Further specialization of Krav Maga also includes unarmed self-defense against knives, sticks, clubs, and all-impact weapons. We only have to look at today's headlines to see the need for specialized reality training of unarmed individuals against guns and assault rifles. Within the A.C.T.S. system you can study this specialized area of self-defense only or include other combatives such as striking, grappling, and knife & stick fighting.
Pick one of the aforementioned areas and train in it exclusively, or pick them all! It is up to you!

Powered by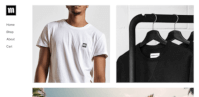 Create your own unique website with customizable templates.

ACTStraining